A simple bowl of ice cream on a hot or chilly day can be a total mood pleaser for ice cream lovers. While a scoop of plain ice cream can make you feel happy instantly, sometimes it's just not enough on its own. Have you ever felt that you needed more? If you answered "yes," you have landed at the right place!
An embellishment of toppings on our favorite ice cream will not only upgrade your dessert but give you a combination that you will never forget!
In this blog, we will take you through 25+ endless ice cream topping ideas for days when you are looking for something extra. Happy reading!
26 Ice Cream Topping Ideas
Are you a fan of syrups, candies, fruits, chocolate chips, or nuts? The best ice cream toppings are a combination of these ingredients!
According to a survey by Unilever USA brand Breyers, 52% of respondents in the United States declared chocolate chips as their #1 choice of topping.
In this section, we will help you find your #1 choice by showing you a number of ways in which you can make your ice cream taste even better than it does on its own!
1. Classic Hot Fudge
There is nothing like warm hot fudge poured over a scoop of plain vanilla ice cream. Hot fudge is the Holy Grail of all ice cream toppings. The best part about it is that you can enjoy it with absolutely any ice cream flavor!
The warm, chewy and gooey chocolate fudge sauce is a staple topping in most ice cream parlors and sundae bars around the world.
You can even make your own classic hot fudge at home! Click here to see how.
2. Coconut Coffee Crunch
Our next ice cream topping is a combination of two of our most favorite things in the world: coffee and coconuts!
Ice cream flavors like vanilla, chocolate chip, almond, hazelnut, butterscotch, and cheesecake taste exceptionally well when topped with rich coconut flakes and ground espresso coffee.
Next time you can't decide between coffee and ice cream as your evening delight, go for this sweet, brittle blend of both!
3. Blueberry Pie Sauce
If you enjoy berries and pies, why not add their essence to your ice cream?
Blueberry sauce, made with fresh blueberries, sugar, and lemon juice, will remind you of your mother's blueberry pie with each bite.
Pair the blueberry pie sauce with vanilla, coconut, lemon, or blueberry ice cream to enjoy an innovative treat.
4. Cherry Compote
Compote is a popular ice cream topping made from fruits cooked in sugar syrup, spices, vanilla extracts, and water.
While you can make a compote with several fruits, a delicious cherry compote remains one of the most famous gelato and ice cream topping ideas.
Fresh cherries can instantly enhance the taste of any plain ice cream flavor.
Pair the compote with a scoop of vanilla, or top it on chocolate ice cream if you feel experimental for a yummy dessert!
5. Raspberry-Vanilla Sauce
Raspberry-vanilla sauce is the perfect amalgamation of the acquired taste of vanilla and the tangy flavor of fresh raspberries.
You can use this rich and vibrant sauce as a topping for various ice cream and gelato flavors, including sorbets and sherbets. You can even pour it over buttermilk pancakes and cheesecake!
Made from fresh raspberries, sugar, vanilla extracts, water, cornstarch, and butter, the raspberry-vanilla sauce will pronounce the flavor of your ice cream by ten folds!
6. Butterscotch Sauce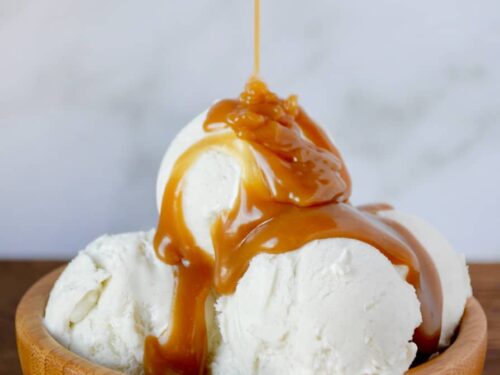 Dark brown butterscotch sauce topping on your favorite ice cream will transport you back to your childhood, where you used to enjoy Brach's butterscotch discs for an entire month after Halloween!
Perfect for plain vanilla and nutty ice cream flavors, this creamy sauce made from butter, brown sugar, heavy cream, vanilla, and kosher salt will enhance your taste buds through its acquired taste.
Trust us; it's a heavenly treat for both children and adults.
7. Caramel Sauce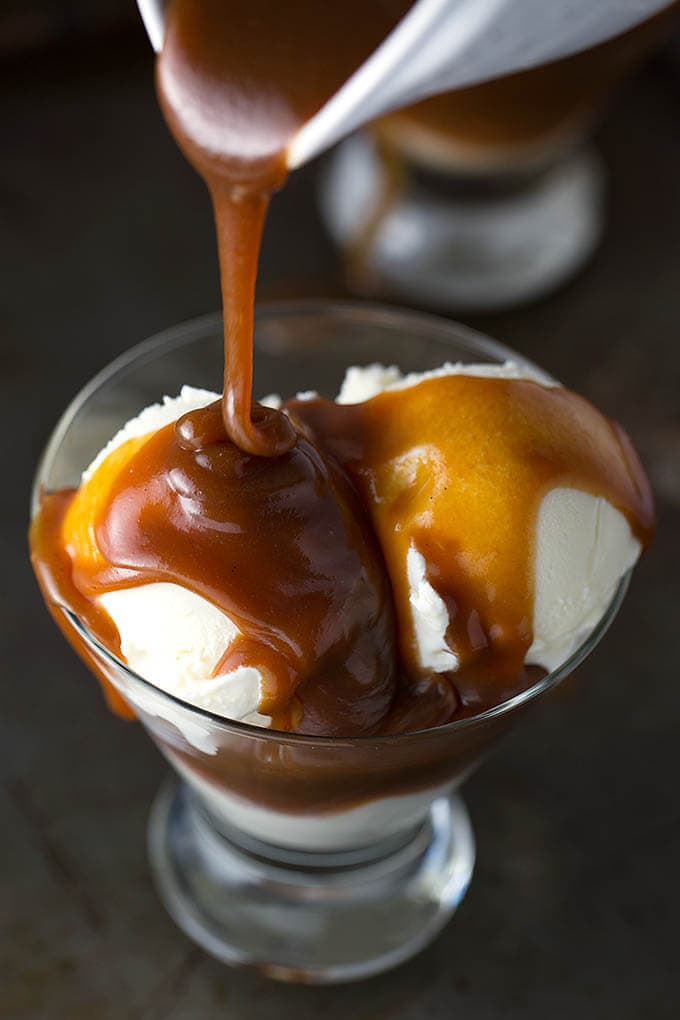 The main difference between butterscotch and caramel sauce is that caramel is made of white instead of brown sugar and contains a lesser quantity of butter.
There are many variations of caramel sauce that suit almost all ice cream flavors.
Salted caramel sauce (with sea salt) and coffee caramel sauce (with coffee grounds) are the two most-loved caramel sauce ice cream toppings and are super easy to make!
8. Whipped Cream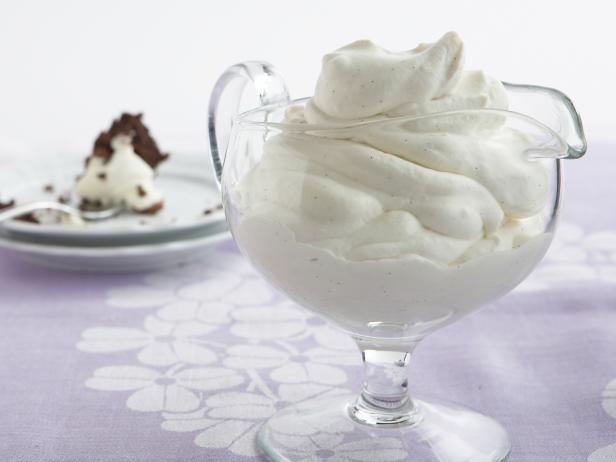 According to the Breyers survey, whipped cream is the 4th most-loved ice cream topping in the United States.
It is readily available in supermarkets throughout the country, and you can use it as a topping for all ice cream and gelato flavors.
The best part about whipped cream is that it does not have an overpowering taste. It preserves the ice cream flavor while giving a nice, additional texture to your dessert.
9. Rocky Road Brittle
What do you get when you combine corn syrup, brown sugar, butter, cinnamon, baking powder, chocolate rice crisp cereal, nuts, and marshmallows and bake it?
A perfect crunchy brittle that you can use as a topping for your ice cream!
Rocky road brittle is relatively easy to make and is ideal for those who prefer warm, nutty toppings.
10. Peanut Butter
Want a warm, rich kick in your plain old vanilla scoop? Top it with peanut butter!
Salty and sweet, creamy or crunchy peanut butter lends a lovely texture to any scoop of ice cream.
You can even top your peanut butter ice cream topping with bananas, honey, and roasted peanuts for a loaded delicacy!
Sounds mouthwatering, right?
11. Toasted Marshmallows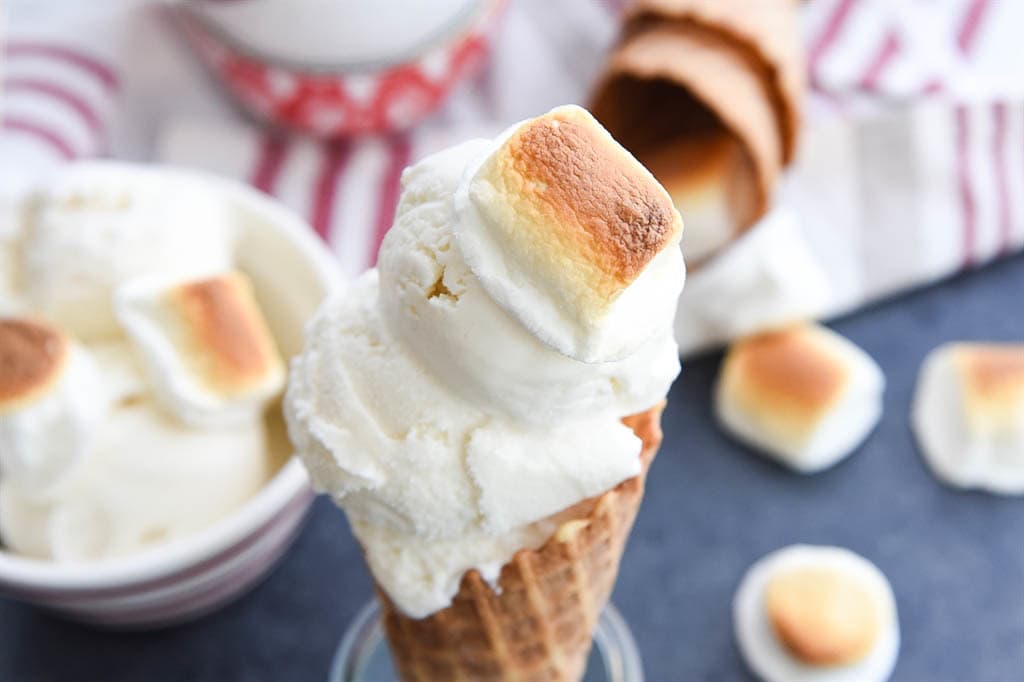 Miniature-sized toasted marshmallows don't only taste good with hot cocoa; they make a fun ice cream topping as well!
Marshmallows go best with chocolatey ice cream flavors, but you can also try them with fruity ones.
Toast them over a burner on the stove or broil them in the oven. Top them on your ice cream while still hot and enjoy a yummy warm and cold treat!
12. Sprinkles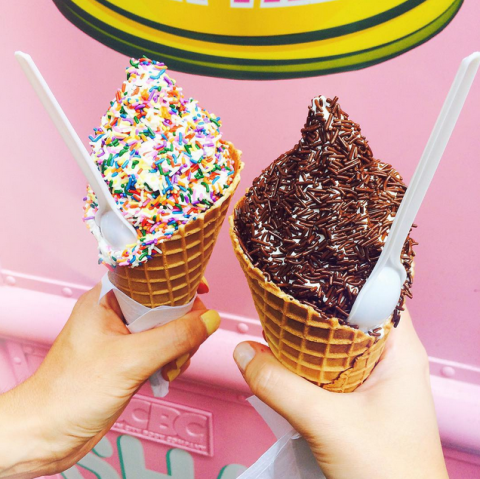 Want a taste of your birthday cake on a hot summer day? Nothing says festive like sprinkles!
The next time you are in an ice cream parlor, ask for extra sprinkles on your scoop or soft serve. These colorful sugar bits will make your ice cream look Instagram-worthy in an instant!
13. Pretzels
For a salty and sweet kick, top your ice cream with pretzel bits! You can even crush pretzels and cover your scoops with pretzel crumbs. This is one of the fairly new ice cream topping ideas; try it out before anyone else does!
14. Cereal Brittle
Love breakfast cereal and ice cream? Here's a lovely combination of the two!
Top your ice cream scoops with America's favorite cereals like Frosted Mini Wheats, Frosted Flakes, Fruit Loops, Cheerios, Raisin Bran, Lucky Charms, and Cinnamon Toast Crunch!
What's not to love?
15. Maraschino Cherries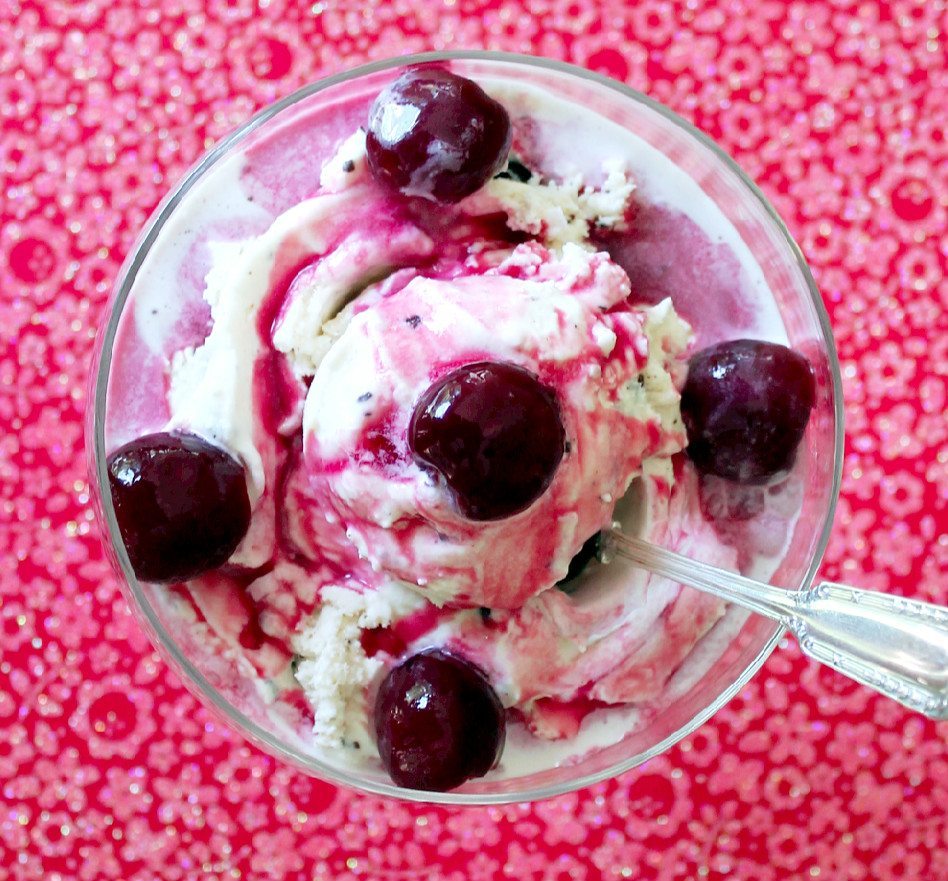 A sundae bowl is incomplete without a cherry on top. No matter what flavor of ice cream you purchase, a maraschino cherry that has that acquired artificial cherry flavor will add an exotic taste to your favorite scoop!
16. Jam
Do you have a tub of plain vanilla ice cream sitting in your freezer? Dress it up with some breakfast jam!
Apricot, peach, strawberry, and blackcurrant jams go particularly well with all ice cream flavors, especially vanilla and chocolate in particular.
However, the sweet concoction of your favorite ice cream and jam might give you a sugar rush, so be careful with the quantities!
17. Gummy Bears
Who says you can't top desserts with candies? While M&Ms have been used as ice cream toppings for a while now, gummy bears are also gaining popularity fast.
For a unique but flavorful twist, top your ice cream with soft and chewy gummy bears that taste as fun as they look!
18. Granola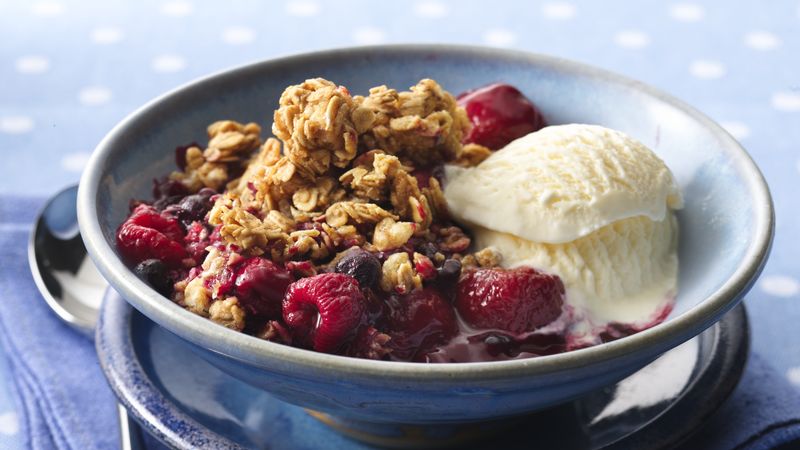 Looking for a healthy alternative to your favorite dessert?
Low-fat or sugar-free ice cream topped with granola is your best bet!
The combination of fruit, nuts, honey, and rolled oats is ideal for all health-conscious ice cream lovers.
19. Caramelized Bananas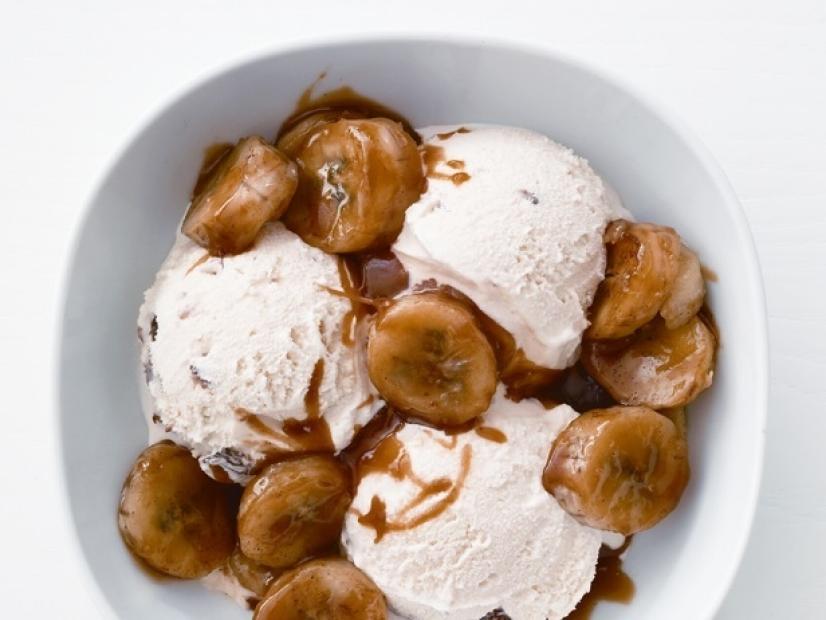 A sliced or coined banana sautéed in brown sugar and butter will definitely wow you!
Usually served with tarts and pies, you can also use caramelized bananas as toppings for ice cream and complement vanilla, caramel, butterscotch, chocolate, and even nutty ice cream flavors.
20. Crumbled Brownie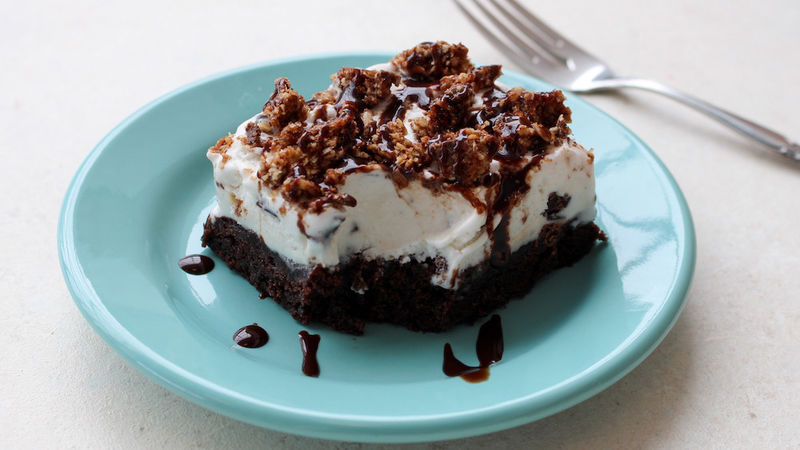 We have been seeing more of this ice cream topping in many parlors these days. Warm and crumbled brownies give the perfect cake-like texture to any ordinary ice cream scoop.
Chocolate brownies go particularly well with vanilla, chocolate chip, and mint chocolate ice cream!
21. Cookie Dough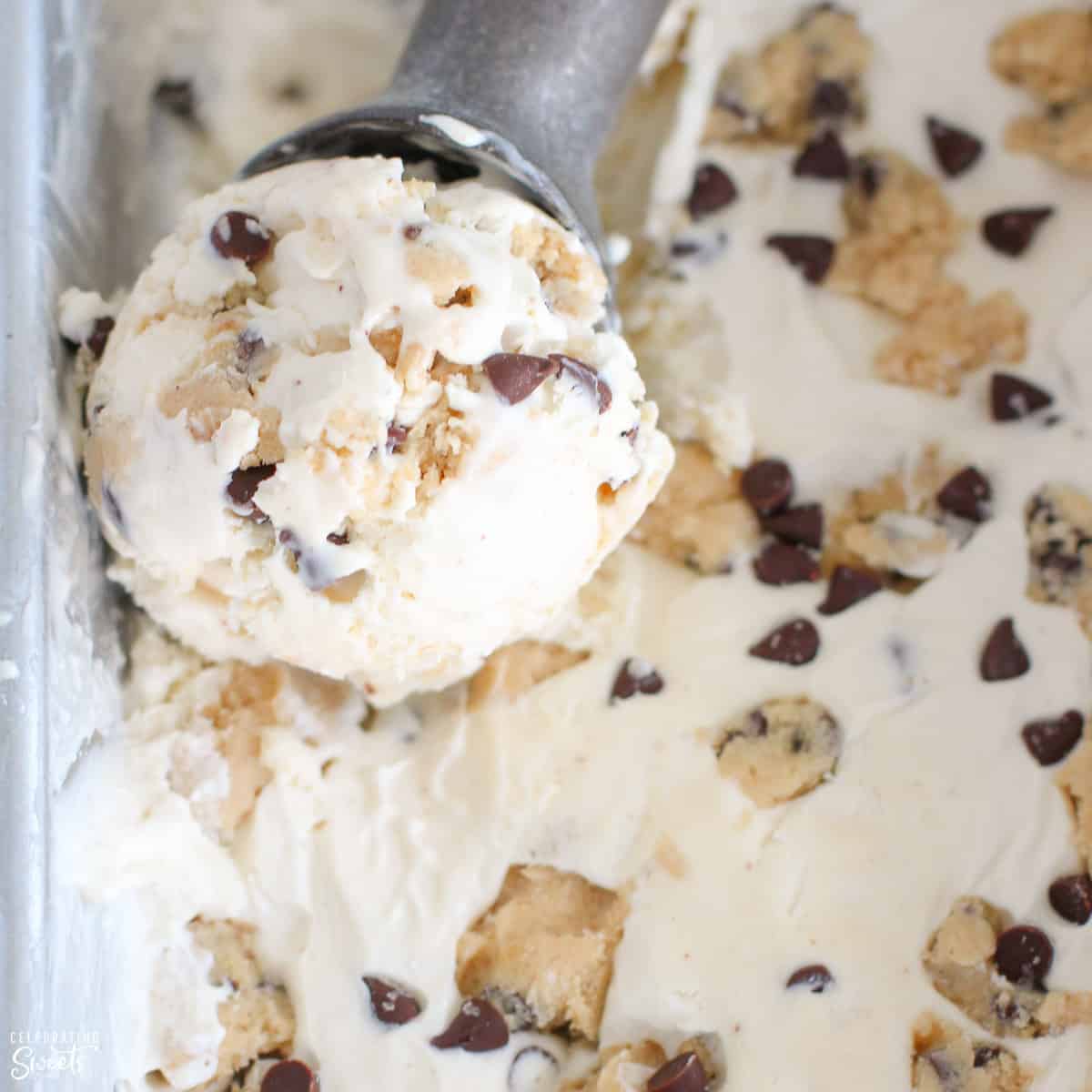 Like brownie pieces, chewy cookie dough pieces on ice cream are the perfect solution for those who love their cookies under-baked.
However, they are not as chocolatey as brownie bits and go well with all popular ice cream flavors!
22. Chocolate Hazelnut Sauce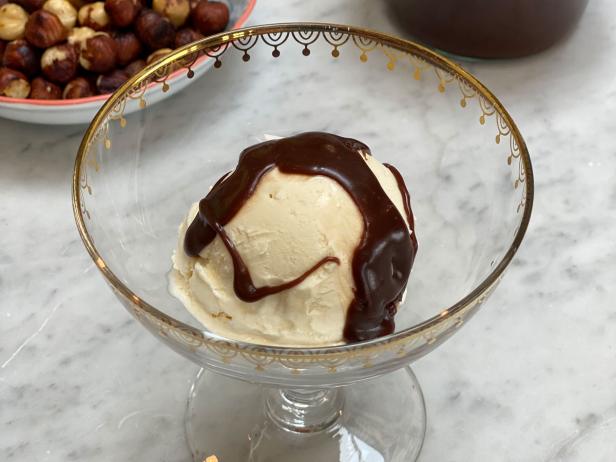 Are you a big fan of Nutella? Why not top your ice cream with it?
Chocolate hazelnut sauce is extremely versatile and works well with many flavors, including the fruitier ones like raspberry.
If you feel a little adventurous, layer chocolate hazelnut sauce and raspberry-vanilla sauce together for the ultimate treat!
23. Caramel Popcorn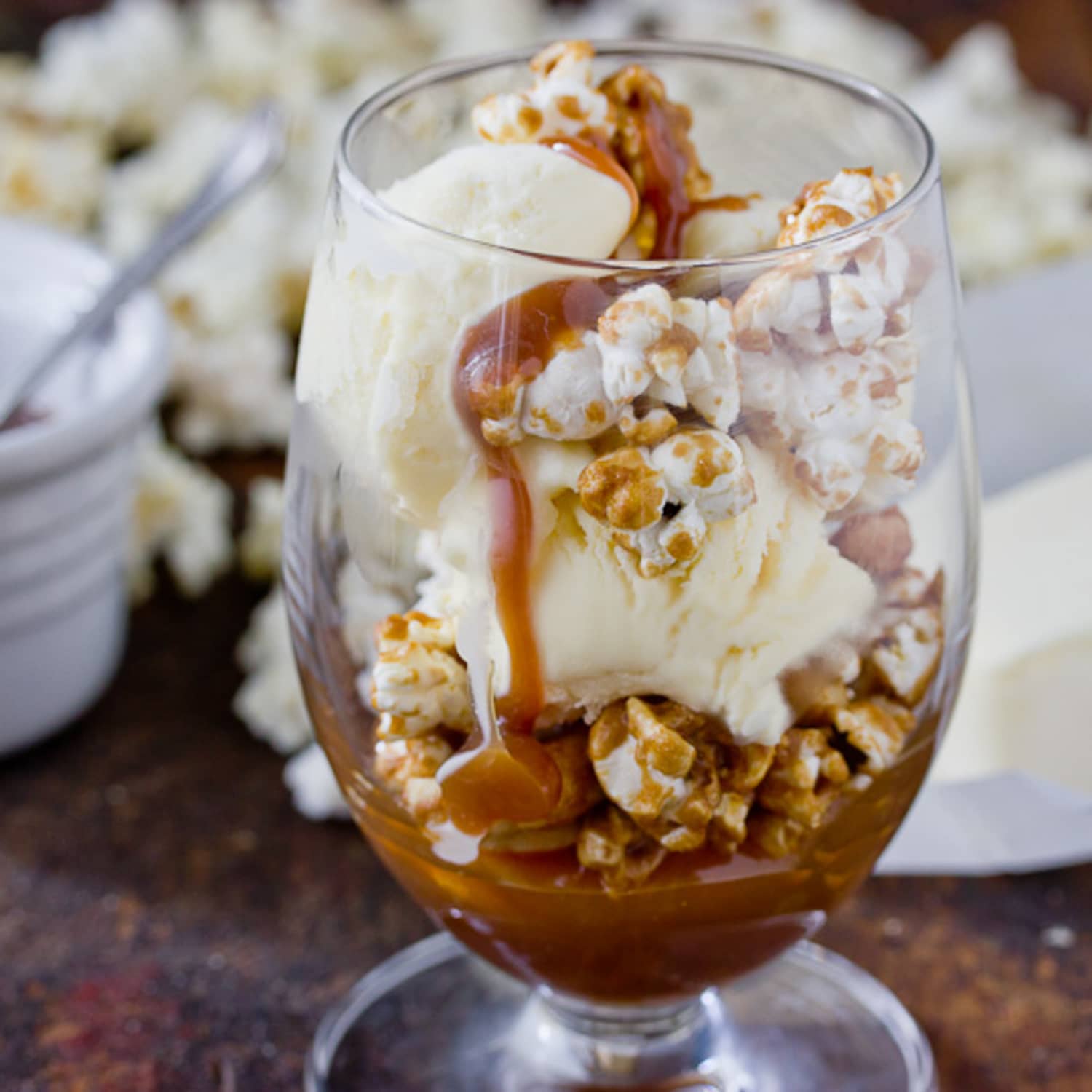 A combination of your favorite dessert and movie snack, caramel popcorn topped ice cream, will make you love the two sweet somethings even more than you already do!
The popcorn's crunchy texture and the soft blend of ice cream is a perfect snack for a movie night with your friends!
24. Maple-Praline Sauce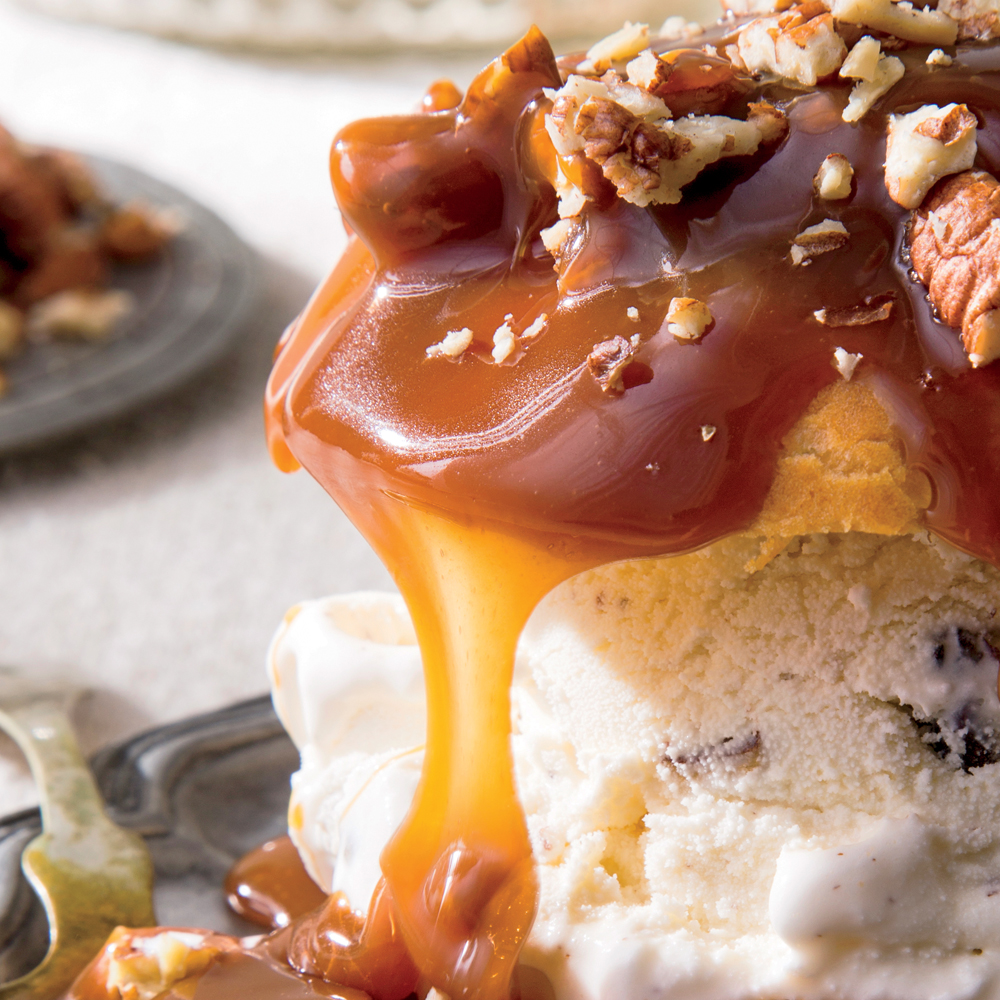 If you are a fan of authentic Southern-style pralines and Canadian maple syrup, you will absolutely HEART this combination!
Made with brown sugar, salt, heavy cream, vanilla extract, butter, pecans, and maple syrup, this decadent sauce will definitely ignite your taste buds!
25. Strawberry Sauce
There's nothing better than a plain old vanilla sundae topped with rich strawberry sauce. With just 4 ingredients, fresh strawberry sauce, served either warm or cold, is an ideal topping for your ice cream cones and cups.
26. Chopped Nuts
What does America love even more than whipped cream? Nuts!
Chopped peanuts, almonds, walnuts, pecans, pistachios, and cashews are famous ice cream, gelato, and sundae toppings, particularly during the winter season.
Toast your favorite nuts, chop them roughly and add them atop your favorite ice cream for a delightfully sweet treat.
Conclusion: Ice Cream Toppings
How can you improve normal ice cream? Ice cream toppings that is.
They bring a whole new level of joy to eating ice cream and despite the fact that almost every sweet shop has an amazing selection of them, it never hurts to have some more ideas what might make your ice cream even better.
Which of these 25+ ice cream topping ideas was your favorite? Let us know in the comments below if this list helped you find your favorite topping! Until next time!